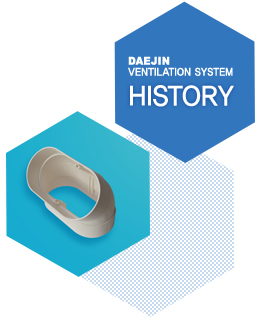 2008 January

Establishment of the company

2008 February

Purchase of the factory

2008 June

Completed the trial operation of the Duct Manufacturing Facility of the total heat exchanger.

2008 September

Completed the development of the Duct Piping Components of the total heat exchanger.

2014 May

Obtained ISO 9001:2008 and ISO 14001:2004 Certification

2018 February

Obtained ISO 9001:2015 and ISO 14001:2015 Certification

2022 March

Changed company name to DAEJIN TAC Co., Ltd.